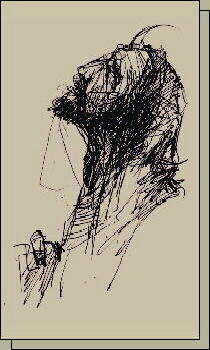 I once was an addict,
I loved to get high -
Whatever came to me,
I'd give it a try.

It started with cig-rettes,
Next came the booze -
And then marijuana,
I decided to choose.

They say it won't lead you,
To do harder drugs -
But I've been there and seen,
For many it does.

I was soon smokin hash,
Droppin acid and scleen -
T.H.C., shrooms and speed,
With a ton of visine.

Then along came the drug, That became my true love -
Cocaine, rock and powder, I could not get enough.

I once was an addict, I learned the hard way -
Addictive behavior, Will lead you astray.

Lost it all more than once, More than twice, even thrice -
Countless times in the gutter, Before I realized.

I was sick of my life, What the drugs had done -
I tried giving them up, But the drugs always won.

This battle went on, Up and down I would go -
I felt worthless and empty, Filled with sorrow and woe.

Then one night in despair, I looked up to the sky -
and said - "God I need help", Then I started to cry.

I once was an addict, Praise God - I'm not now -
For He showed me the way, When I didn't know how...




---
Would You Like to Know * Without a Doubt * That You Will go to Heaven
Click Here
IMPORTANT
Are YOU Struggling with Addictions or Other Problems.
Would you like to BREAK FREE from the Bondage
that keeps you from enjoying
True Happiness and Complete Freedom

Click Here for
"Recovery thru Redemption"