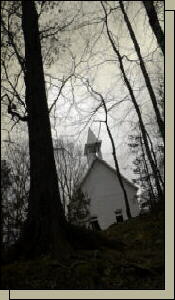 When it comes to Church and Science,
They have opposing views -
If we ask of our creation,
We get conflicting news...



... The Church says God created man,
........................ But Science DIS-AGREE'S -
........... they say that we've evolved from apes
............. and that our planet floats in space
............. they don't believe in spirits - souls
.............. the Father - Son - or Holy Ghost
... Tho' Mother Nature could explain,
........................ About the birds and BEE'S -



All Religions celebrate,
The coming of our King -
But Science can not see the light,
Or hear the Angels sing...

Science says that physics, Controls the Human RACE -
the church agrees with some of this
they say that God's a physicist
a soul so strong and powerful
the universe is just a show
But Science surely can't explain, The laws of outer SPACE -

Science likes to celebrate,
evolution of mankind -
They explore the universe,
Not knowing what they'll find...

When asked if there's a Heaven, What happens when we DIE -
science say's that we decay
and that our bodies rot away
no evidence as it may seem
the after-life is just a dream
The Church say's that our spirit lives, In Heaven BY & BY -

Tho' I am a man of Science,
And should look the other way -
I keep my faith in God above,
As I kneel here and pray...




---
Would You Like to Know * Without a Doubt * That You Will go to Heaven
Click Here
IMPORTANT
Are YOU Struggling with Addictions or Other Problems.
Would you like to BREAK FREE from the Bondage
that keeps you from enjoying
True Happiness and Complete Freedom

Click Here for
"Recovery thru Redemption"