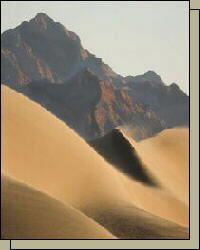 Troubles come from far and near,
from family friend and - foe -
we must endure great trials,
for reasons we don't - know...

We need not question God,
when He puts us thru a - test -
we need to praise and thank Him,
God always knows what's - best...

These tests can be quite painful,
but thru them we must - go -
and as we claim our victory,
we see our chance to - grow...

The problems, trials and hardships,
that we must face each - day -
gives God a chance to shape us,
as a potter molds his - clay...

Do not despair or give up hope,
stay strong and you will - see -
for if there were no battles,
there could be no - victory...

Some think that all these trials,
just show God isn't - here -
but as we call on Him for help,
we know He's very - near...

As fire refines silver,
our character gets - strong -
these trials give us wisdom,
discerning right from - wrong...

Suffering and hardship,
are unpleasant at the - time -
but as we learn to persevere,
each mountain we can - climb...

God never lets us suffer,
more than we can - bear -
as we turn and lean on Him,
His faithfullness is - there...

So as you face your trials,
let God lead your - way -
He will not forsake you,
but give strength for each --- New Day...




---
Would You Like to Know * Without a Doubt * That You Will go to Heaven
Click Here
IMPORTANT
Are YOU Struggling with Addictions or Other Problems.
Would you like to BREAK FREE from the Bondage
that keeps you from enjoying
True Happiness and Complete Freedom

Click Here for
"Recovery thru Redemption"